The Creative Lab is a virtual club where I funnel all my biz/branding/marketing teachings as well as provide digital real estate for meetings & workshops, & host weekly content co-work sessions.
It is my way of giving back to other ambitious creatives & helping them to be more prolific & profitable.
Click HERE to be taken to the Info Page on Catalyst Studios site.
(It is priced affordably– but on hold till 2022)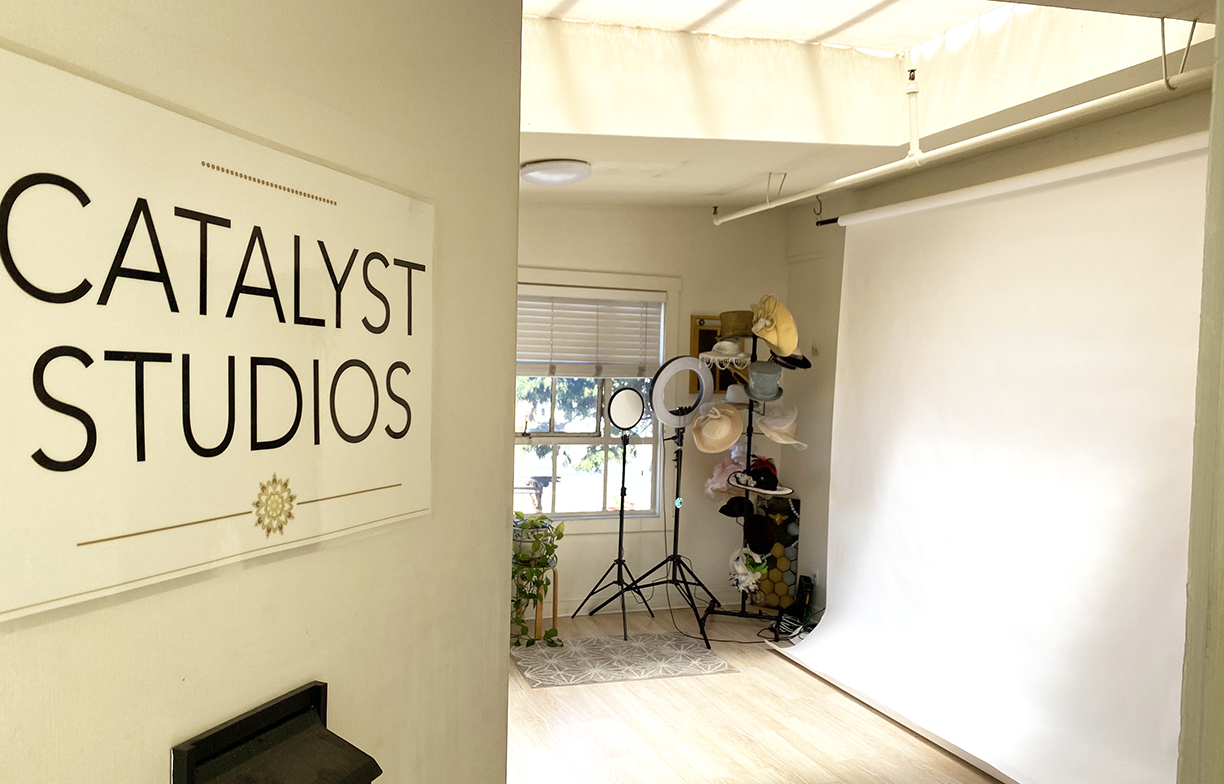 Catalyst Studios is a multi-media studio in North Berkeley that is available for creative shoots, brand videos, course creation & content intensives, & Luxe VIP Days. There are 2 rooms & availability for a studio share– you can find out more about it at http://catalyststudios.net/hq
The Brand Gem is a holistic methodology that I created that is at the core of my Creative Brand Strategy services. It helps multi-faceted creators with many aspects of  their brand & biz and ties these pieces into an elegant cohesive whole.
If you'd like to learn more about it- check out Catalyst Studios 
Catalyst Arts is my main company & has been primarily a live entertainment at live events biz. With it I have got to help animate thousands of celebrations & develop over 100 costumed character concepts.
It has always had a bias towards interactive elements (because the magic happens in the interaction not in the passive observation). Now we are getting more explicitly experiential in our approach & execution. Live performers remain one of the most dynamic versatile element to bring ideas, themes & activations to life.
Click on either of the Images to peek at the vibrant Entertainment company I have built!